DT
Year 6 - DT Project with Mr Dashwood
Today was part two of the year six DT project with Mr Dashwood from Wood Green School. Bird houses were constructed giving the year sixes access to specialist DT teaching and use of a range of tools from clamps, tri-squares to hammers and drills. The bird houses will be put up around the school grounds to invite nesting from our feathered friends.
Thank you Mr Dashwood and your team at Wood Green.
https://youtube.com/shorts/zdUN9-UwbS4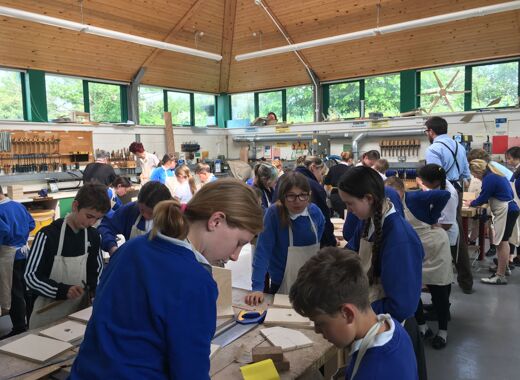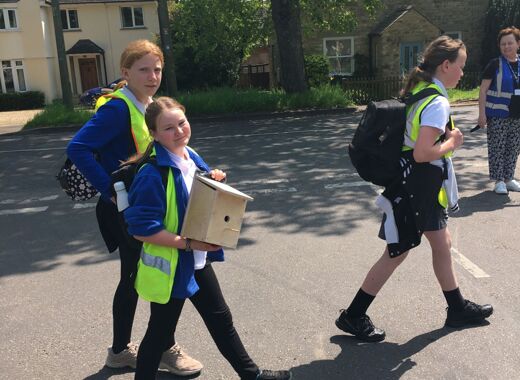 ---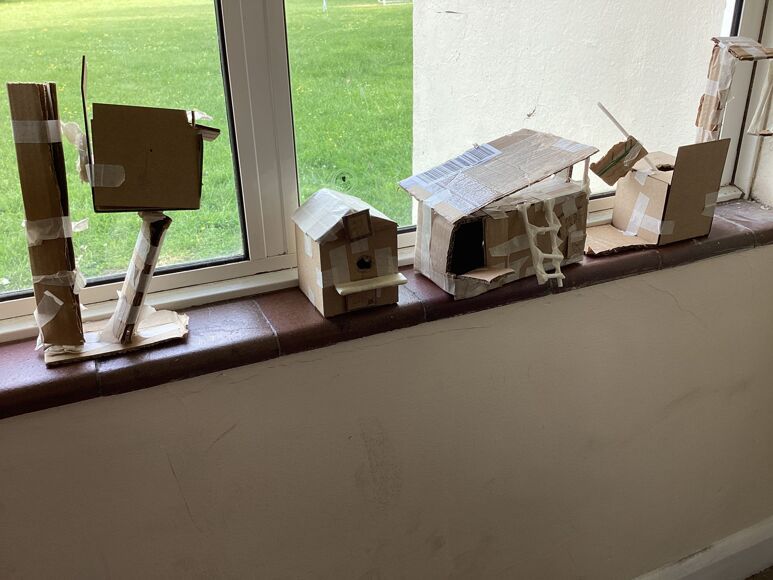 Mr Dashwood, from Wood Green School, spent a day with the year sixes for part one of their Design and Technology Project. Through discussion and trial and error, the year sixes investigated the purpose and appearance of bird houses; investigated the materials and features of bird houses and designed their own bird house. Next week, for part two of the project, the year sixes will make their bird houses in the DT workshops at Wood Green School.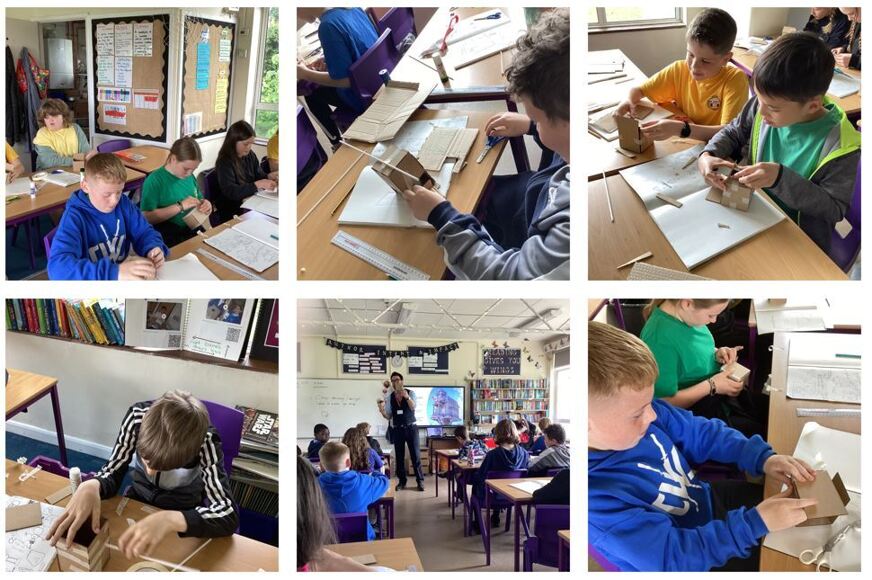 Making rationed carrot scones and mock cream