Pastoral
Pastoral Care
The good behaviour of a pupil is seen as part of the total education of the pupil. The staff and governors believe that the establishment of good behaviour is a shared responsibility between parents and teachers.
Principles we strongly encourage are:
positive attitudes to school work and the wider community
good relationships with peers and adults
respect for persons and property
opportunities for exercising responsibility.
Praise and reward for good attitudes help to create a positive atmosphere where pupils have the opportunity to succeed.
Pupils are involved in developing a respect for our school. The school council meet with teachers on a monthly basis. In this relaxed atmosphere representatives put forward ideas from their class, discuss and evaluate these and decide on action to be taken.
Once a week a special Assembly takes place where pupils are complimented on their achievements - curricular, sporting, creative or social - and certificates are presented.
Home School Link Worker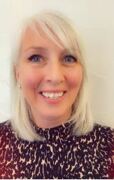 Heidi Bridges-Martin
Hello, my name is Heidi Bridges-Martin and I am the Home School Link Worker at
Witney Community Primary School. During term time I work in partnership with parents/carers, schools and other agencies to support families, aiming to reduce current stressful situations and prevent future difficulties.
Emotional Wellbeing Coach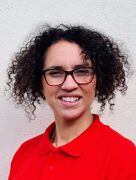 Sam Goodchild-Fry
I have the pleasure of working with young people (and adults!) to understand and work with their emotions, and importantly to listen to what they are trying to tell us. I help them find their own solutions to whatever challenges they may be facing, including anxiety, anger and low self esteem using a strengths-based approach.
www.facebook.com/thewellbeingconnectioncoach