Writing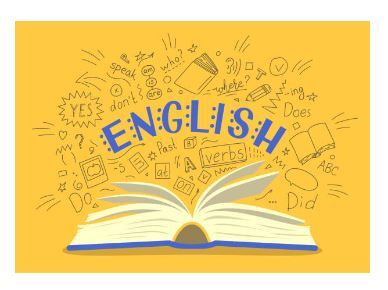 English Curriculum at Witney Community Primary School
It is our intention when teaching the English curriculum that our pupils acquire the necessary knowledge, skills and understanding to become lifelong learners. We strive to ensure that all our pupils receive a well-rounded learning experience when reading, writing, speaking and listening, which will equip them with the fundamental tools to achieve in school and beyond. It is our intention to immerse pupils in high quality texts to develop a love for reading, a passion for discovery and a confidence to explore their imagination through our text and film-led English curriculum.
The acquisition of early language skills and early reading skills are of the utmost importance to us at Witney Community Primary School and therefore the teaching of all aspects of English is given a high priority within school. Developing confidence in basic language skills enables children to communicate creatively and imaginatively, preparing them for their future journey through all subjects in school and beyond.
Writing Curriculum at WCPS
Writing is an essential part of our curriculum offer and of high importance at Witney Community Primary School. In EYFS children learn how to hold a pencil correctly and begin to form letters, words and sentences. From Reception, children are introduced to a joined style of handwriting as soon as the child is able to correctly form letters, with the expectation that during Key Stage 1 most will be able to write neatly and fluently. During Key Stage two the children will continue to work on their cursive handwriting style.
The teaching of writing in our school adopts a range of known successful approaches, including Jane Considine, employing the three stages of imitation, innovation and invention to a range of non-fiction and fiction genres; and explicit teaching of spelling, grammar and punctuation. The children are continuously being encouraged to plan, draft and edit their work. Writing is taught in context, and where appropriate links are made to our curriculum topics; finding real-life purposes for children's writing to enthuse and engage them.
Speaking & Listening
We support our children in developing the skills necessary to read, write and speak fluently to communicate their ideas and emotions. Through our exciting and engaging curriculum, we actively encourage our children to communicate their thoughts and ideas. Children are given the opportunity to reflect on both their learning and feelings.
Independent Writing
Year 4 & 2 Buddies have also shared their independent writing with their buddies.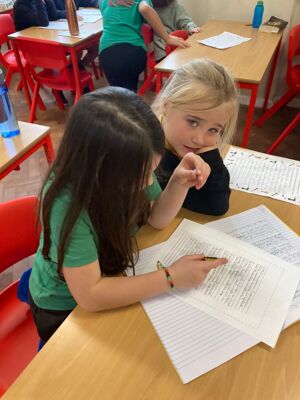 https://youtube.com/shorts/yAgyL3FNsc4
https://youtube.com/shorts/t20EIF6QhMQ
Children's Writing Videos