Art
In Art & Design supported throughout all subjects, we aim to provide high-quality art and design education that engages, inspires and challenges children, equipping them with the knowledge and skills to experiment, invent and create their own works of art, craft and design. We want them to be able to think critically and develop a more rigorous understanding of the subject. We aim to educate our children to understand how art and design both reflect and shape our history, and contribute to the culture, creativity and wealth of our nation.
Our Art & Design Curriculum reflects the ethos & aims of the school as well as the context from which our children derive. This means that our curriculum provides the necessary building blocks to develop the necessary knowledge & skills, whilst also promoting our school values, British Values and compliments our PSHE curriculum..
George Butler
We had an online meeting with George Butler
Message from George...
Thank you for the package of notes and drawings from your class. Very moving - how nice to think that they are thinking about topics like this already. And reacting to them creatively. Please pass on my praise and thanks. I think they are brilliant.
With my best wishes
George
Self-Portraits
Year 6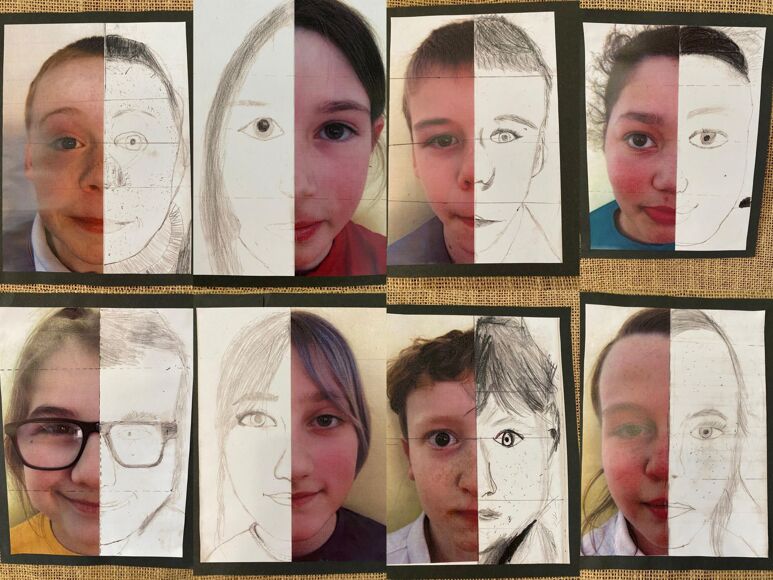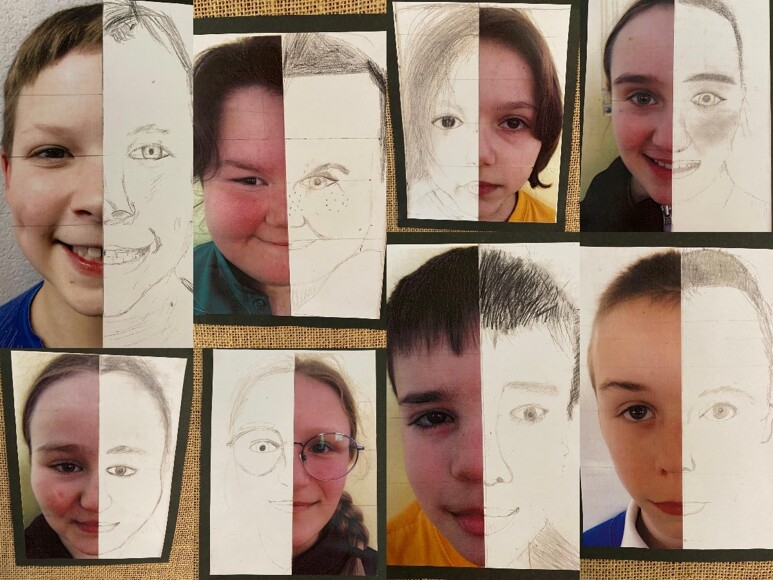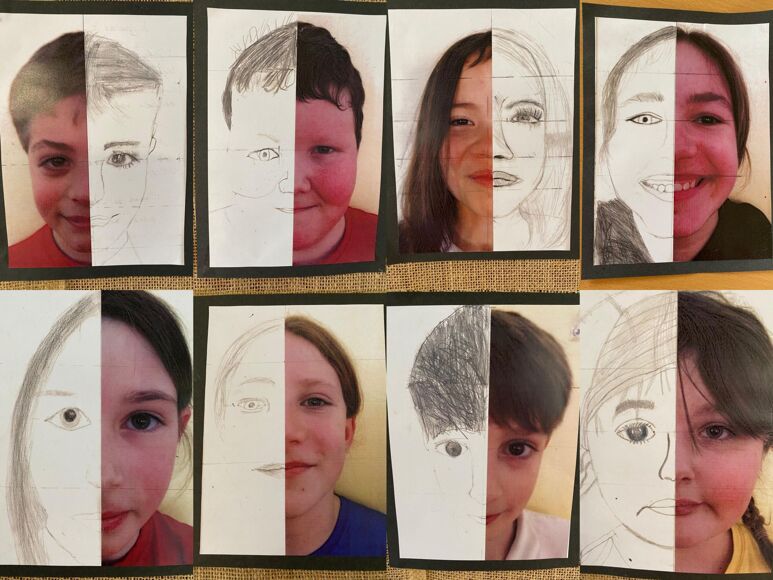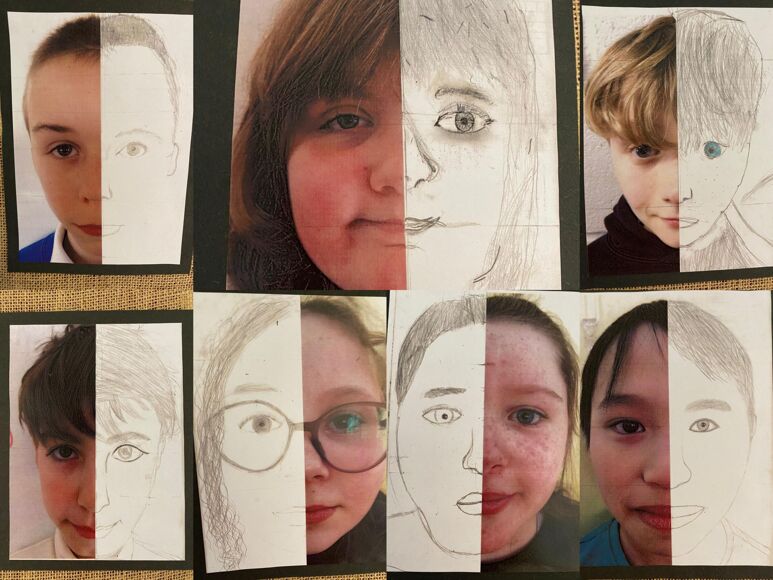 David Hockney
The year sixes have been studying David Hockney and have created their own joiners in his style. Here is a selection to enjoy.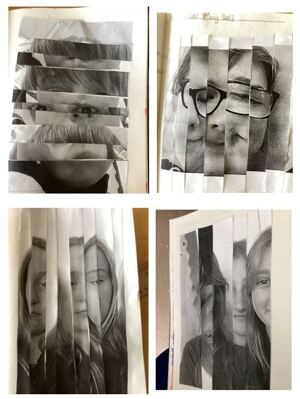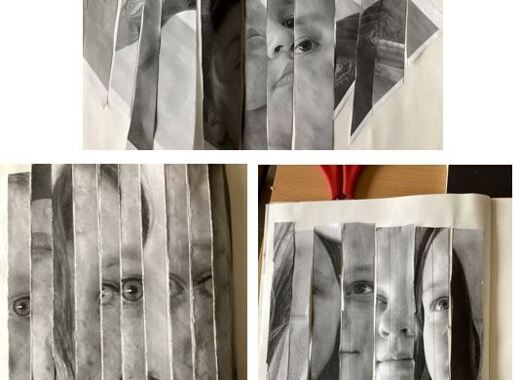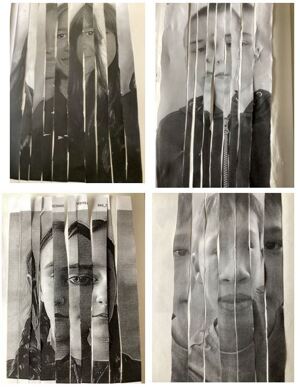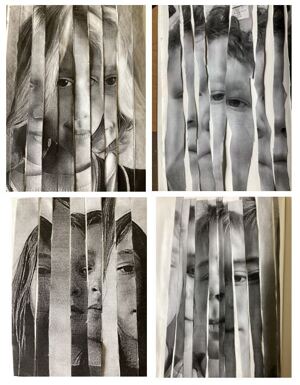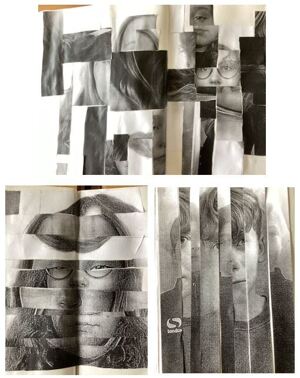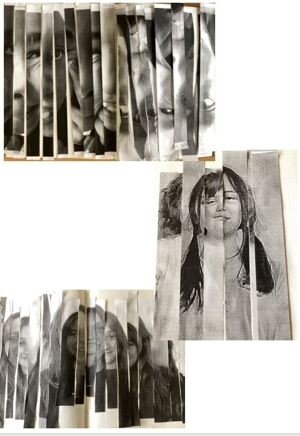 Year 6 - Self Portraits - Aimee Stevens
Mrs Stevens spent a morning with the year sixes launching a new project of 'self-portraits'. Aimee began by explaining her profession as an illustrator and showed us brilliant examples of her work and style. She told the year sixes that she has always had a passion for art and has worked hard at it - "We are not born artists."
During the session, the year sixes were set a series of challenges, including sketching a portrait of themselves in 1 minute and then 30 seconds. Many found themselves out of their comfort zones, but most definitely rose to the challenge, producing brilliant representations of themselves.
Next week, the year sixes will draw and paint their self-portraits on canvas, focusing on simplicity and blocking colours which will be put proudly on display at the Summer Fair in June. We cannot wait to share these with the whole-school community.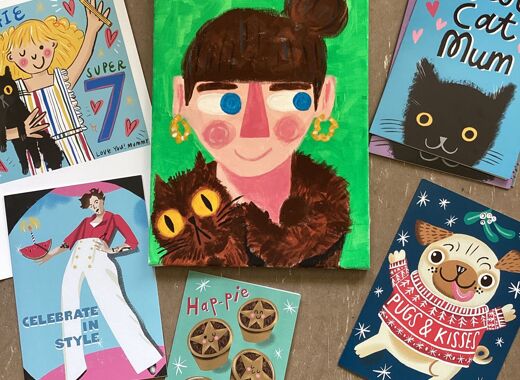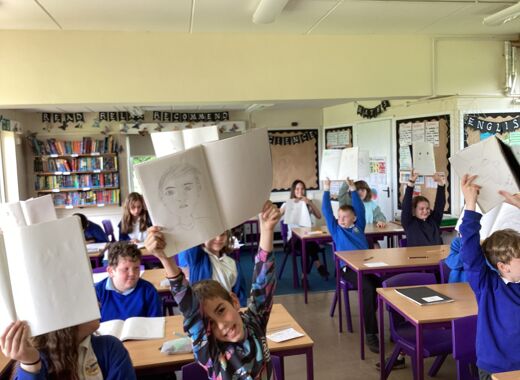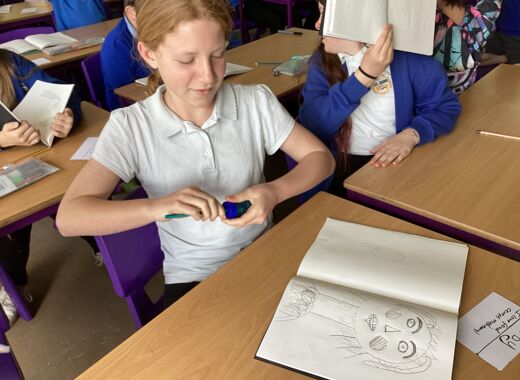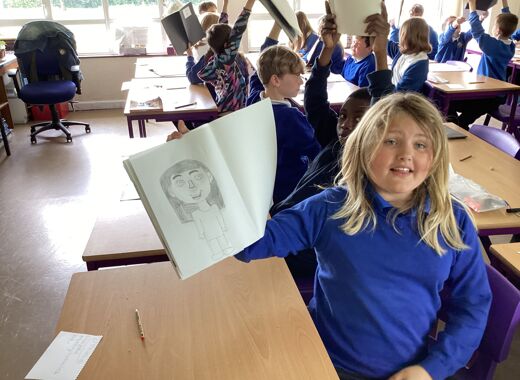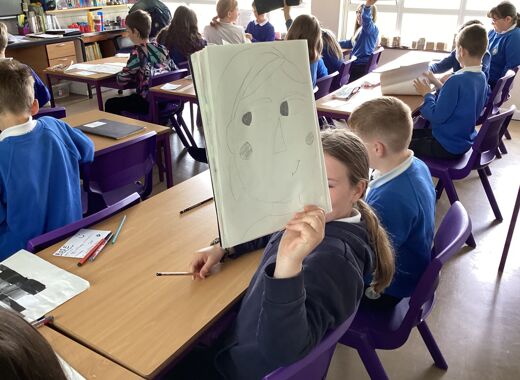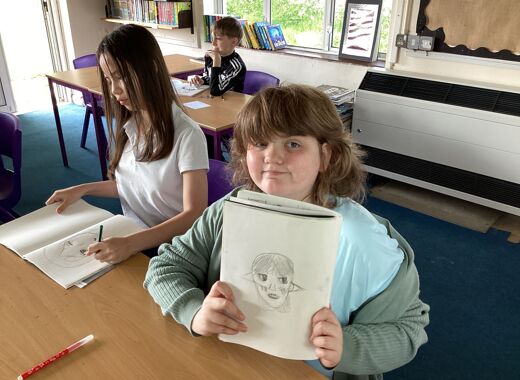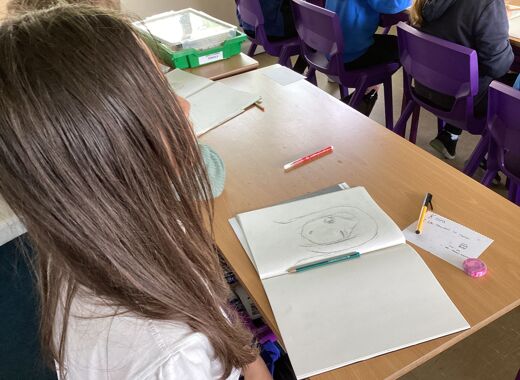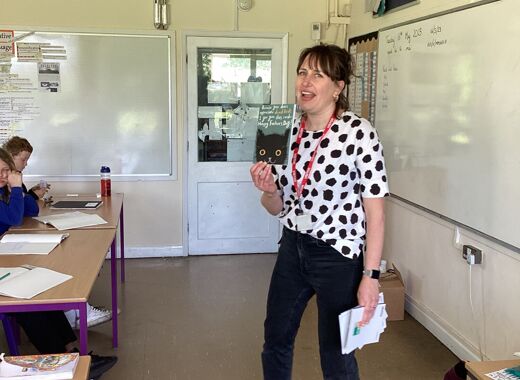 David Hockney computer art
The Year Sixes have been studying David Hockney this term and have created some wonderful computer art - Hockney style.